Support from university community helped student-athlete thrive in the classroom and on the court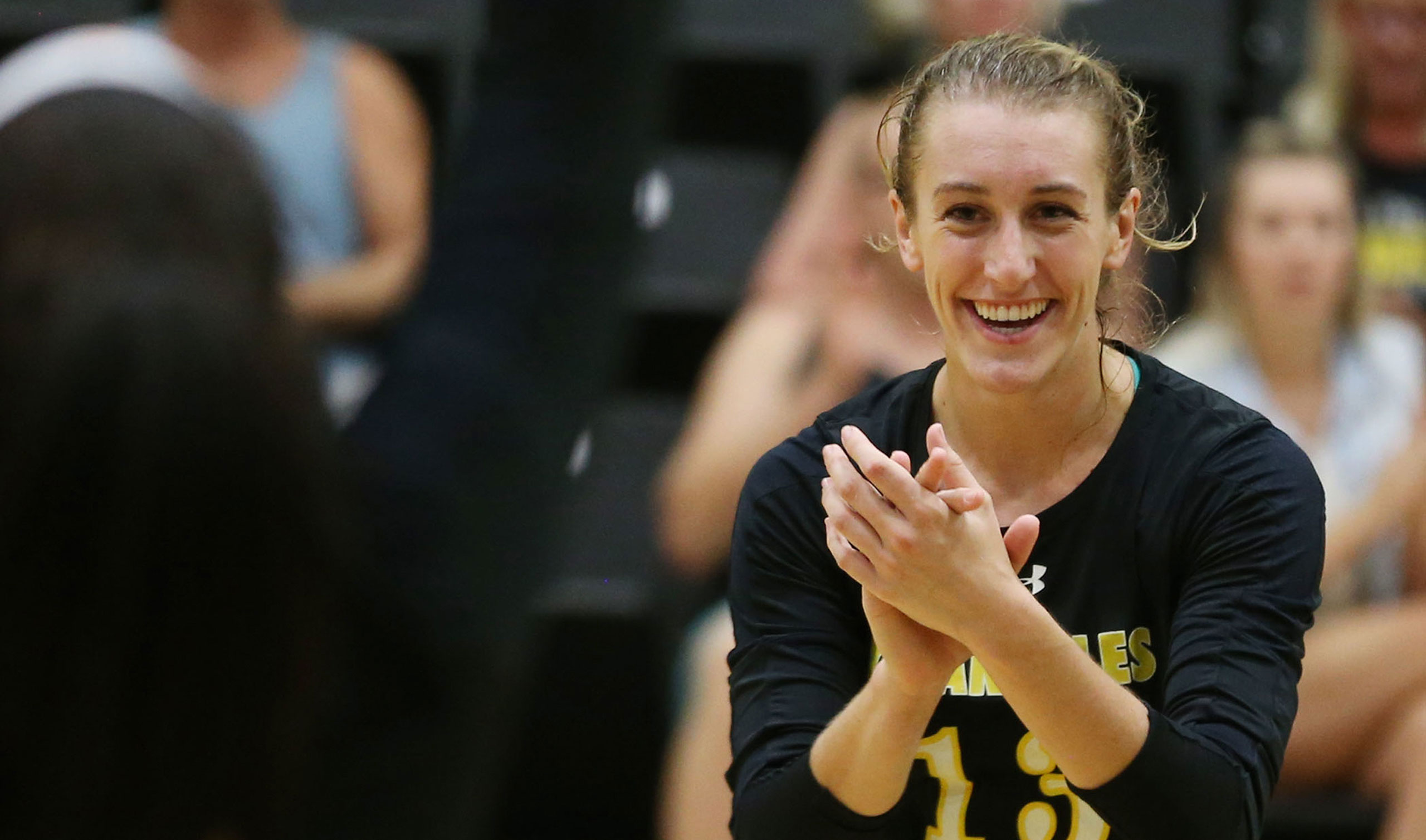 Support from university community helped student-athlete thrive in the classroom and on the court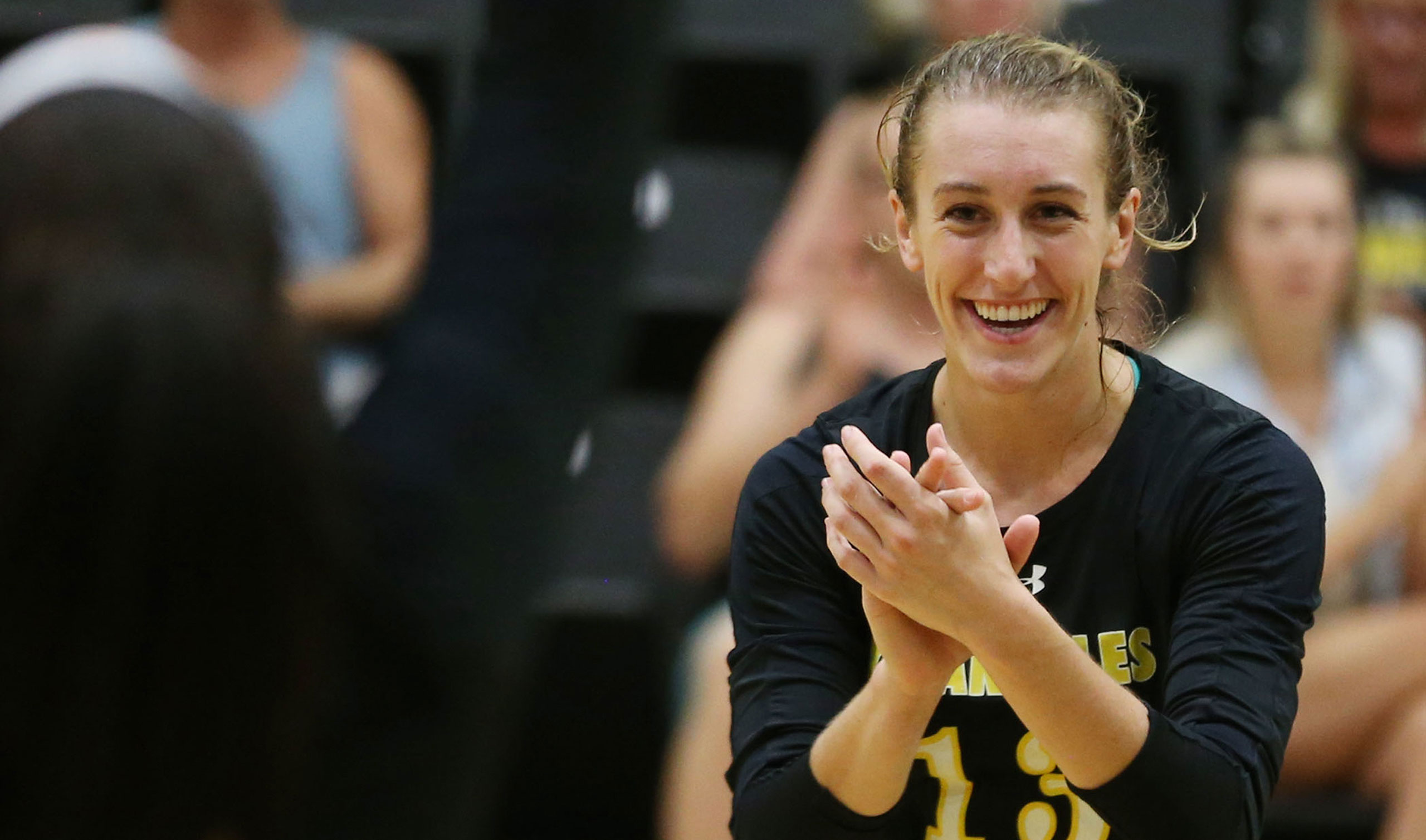 A
lumna Iona Lofrano credits her success as a student-athlete to her unstoppable drive, which served her well on the volleyball court and in the classroom during her time at Cal State LA. She also received substantial support from the university community, including alumna and tennis legend Billie Jean King. In 2015, Lofrano was named as the recipient of the Cal State LA Billie Jean King scholarship. Lofrano was a member of the Golden Eagles women's volleyball team and made history as the university's first, three-time, All-American. In 2015, she was named to the Academic All-America Division II Volleyball Team, which recognizes the nation's top student-athletes for their performances athletically and in the classroom.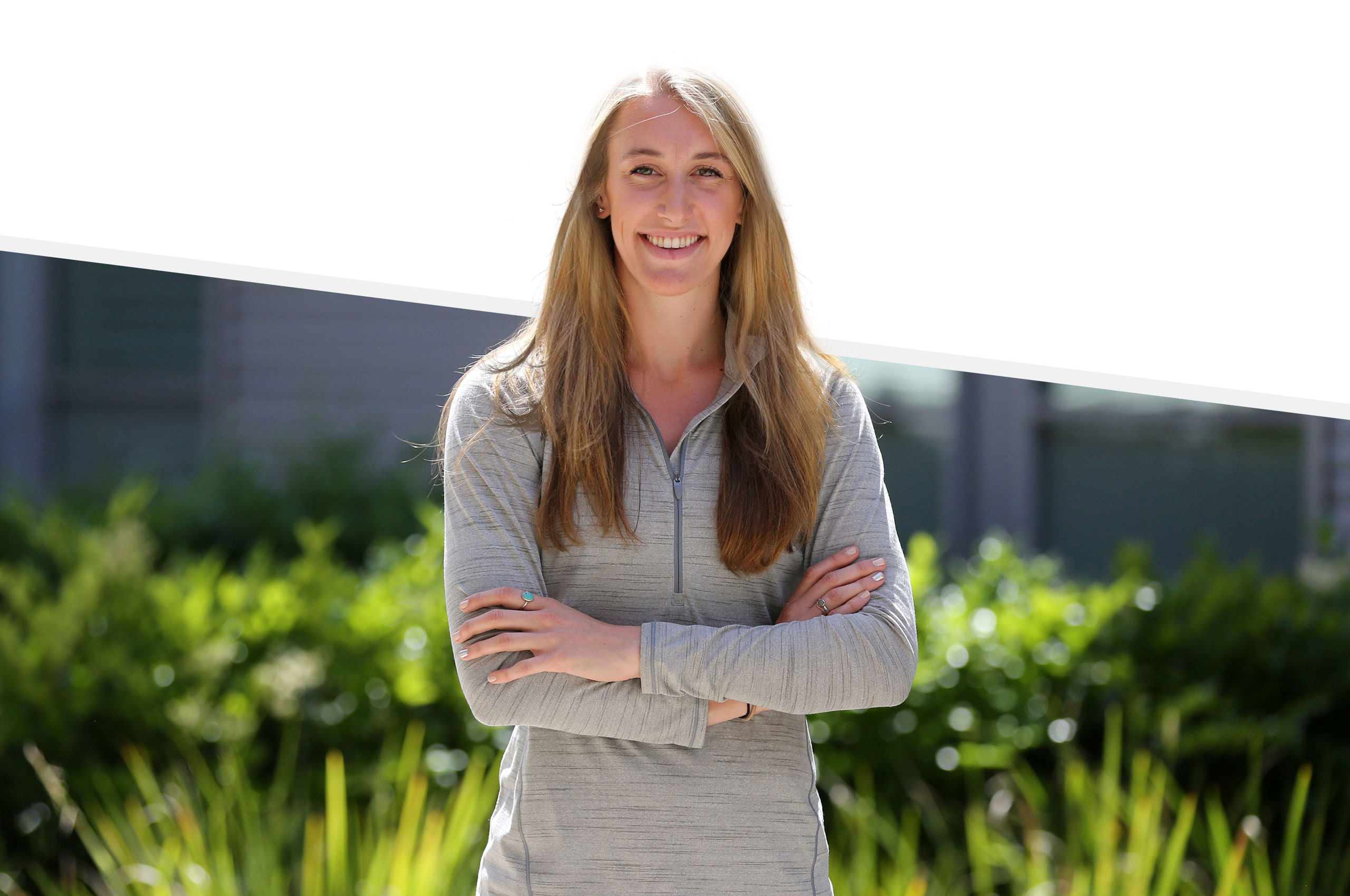 "I've always had a lot of goals for myself," says Lofrano ('16 B.S.).  "I always think that I can do more." Lofrano had never heard of Cal State LA until she was approached by a recruiter. As soon as she stepped foot on campus, she fell in love. The campus felt warm and welcoming and she felt comfortable moving here, six hours away from her parents. Southern California's warm weather also helped sway her decision. But the awards and recognition Lofrano had grown accustomed to did not unfold quickly at Cal State LA. Like many freshmen, she did not play as much as she would have preferred.
"Everyone was willing to get you what you needed, and then they gave you more. I was fortunate to be so successful."
"It's really hard [to go through that]. But obviously I wasn't going to quit." She spent the off-season improving her game, and when she got the chance to play during her sophomore season, she racked up the accolades and led the California Collegiate Athletic Association with 513 kills. Lofrano always enjoyed learning, and she found a way to balance her class work and her team responsibilities. "You have to set your priorities," says Lofrano, who majored in exercise science and earned a 3.64 GPA her senior year.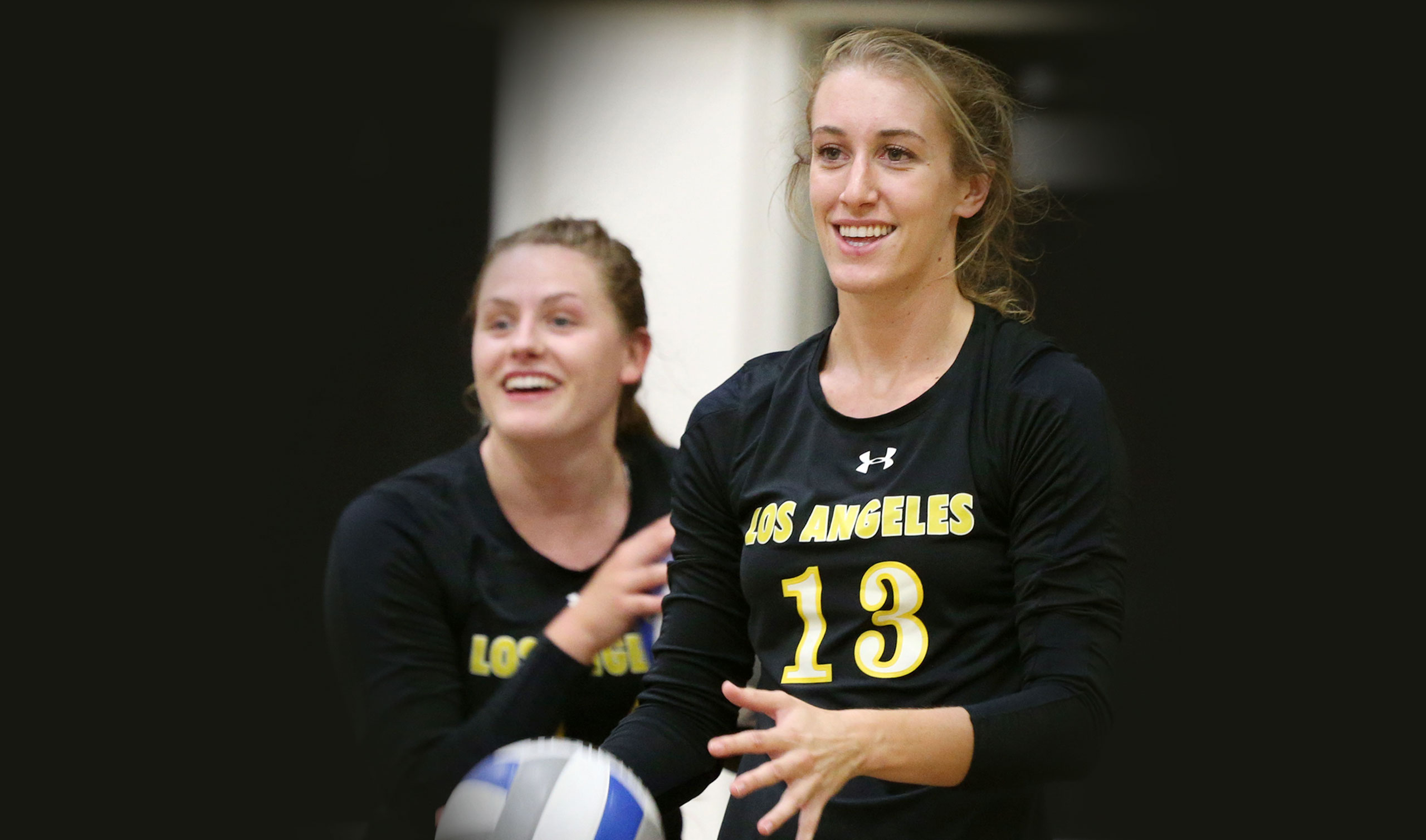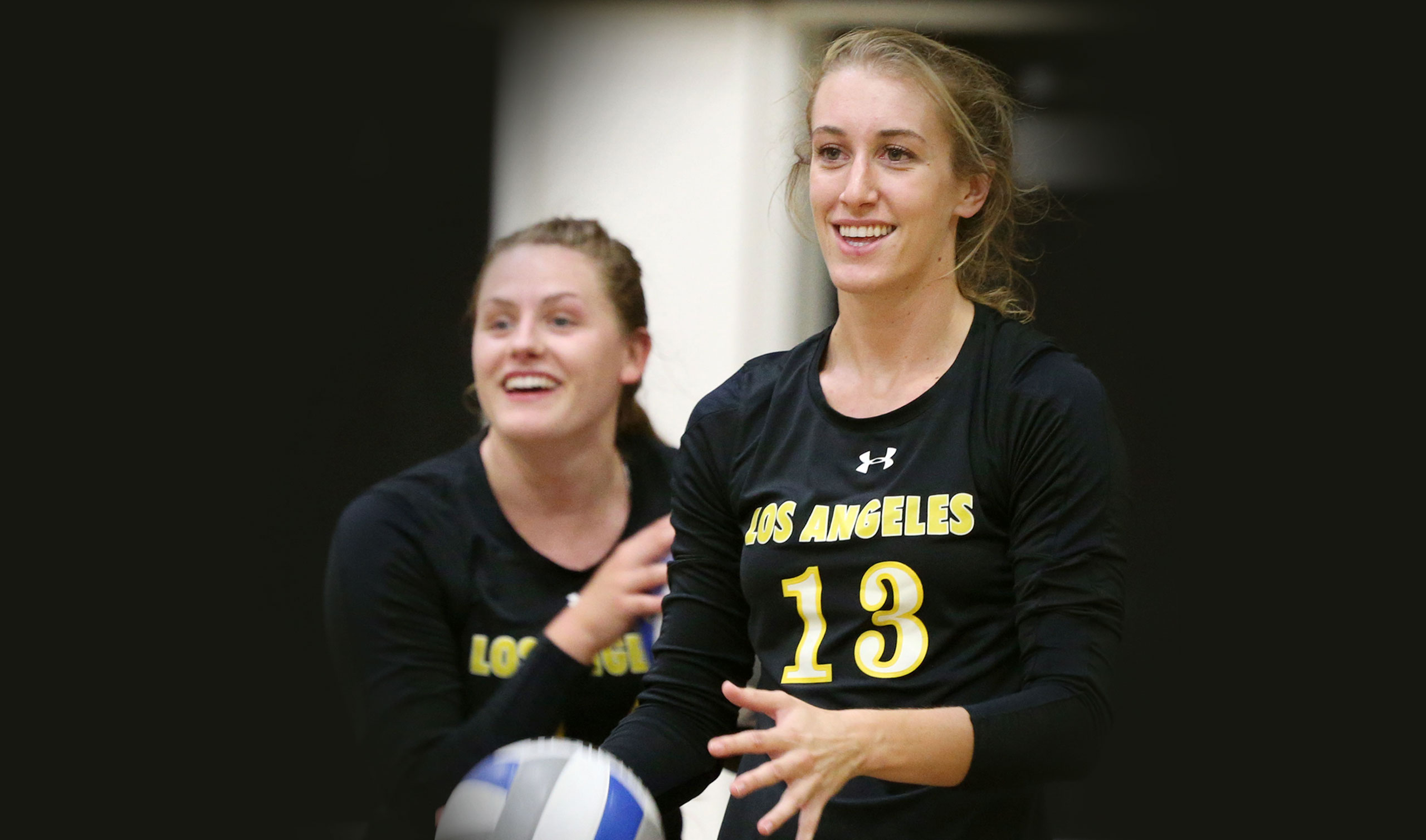 She credits much of her success to former Coach Randi Smart and former Assistant Coach Jeff Alzina. "They have both given me so much, not only in volleyball, but in life." Lofrano is now enjoying a successful career in sales and marketing in San Diego. She is coaching two club volleyball teams and competes in beach volleyball. Looking back on her time at Cal State LA, she has fond memories. "Cal State LA has a small community feel. I always had good relationships with all of my professors," Lofrano says. "Everyone was willing to get you what you needed, and then they gave you more. I was fortunate to be so successful."